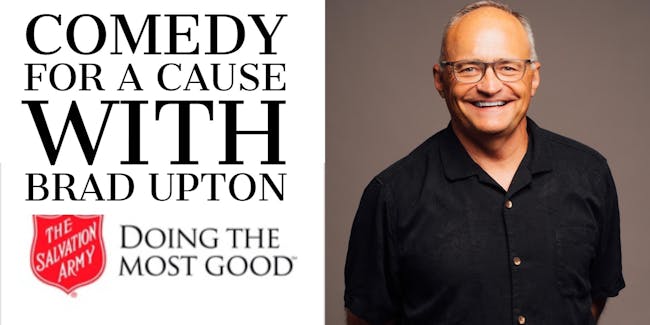 Mark Ridley's Comedy Castle
Brad Upton
$33.00
Click Link in Bio to Purchase Tickets!
TO PURCHASE TICKETS: https://donate.salmich.org/event/comedy-for-a-cause-2020/e268484
Homelessness and hunger are problems many Detroit residents must deal with day in and day out. That's why the Eastern Michigan Division of The Salvation Army is proud to run the Bed & Bread Club. We're dedicated to feeding the hungry residents of Detroit who are unable to make it to a soup kitchen, as well as providing overnight shelter for those residents who have no place to sleep.
FOR TICKETS
For more information or to reserve tickets to pay at the door please contact Barb Pilat at barbara.pilat@usc.salvationarmy.org
Brad Upton:

Dry Bar Comedy's most popular comedian with over 135 million views, Brad Upton has been no secret in the comedy world. He has spent the past 12 years as the opening act for the legendary Johnny Mathis and used to tour with the late, great Joan Rivers. In September he made his debut in Nashville at The Grand Ole Opry and was asked to return ASAP.

One night only in Royal Oak!

Venue Information:
Mark Ridley's Comedy Castle
310 S. Troy St.
Royal Oak, MI, 48067